Ezzaty
Ezzaty is a young and vibrant teacher, full of passion towards the guitar and her teaching career. She received both her diploma and bachelors degree from UiTM in 2021, majoring in the classical guitar, under the tutelage of Fung Tong Sen and Hady Afro. Her first music performance was when she was at a mere age of 5, performing the piano for Yamaha Music Program. She actively participated in guitar ensembles and many other performances, playing alongside with a music band in Faculty Senilukis & Senireka. Besides actively teaching and performing, she also enjoys arranging and composing music of her own, her music arrangements were performed by children in kindergarten for Teacher's day and Graduation day.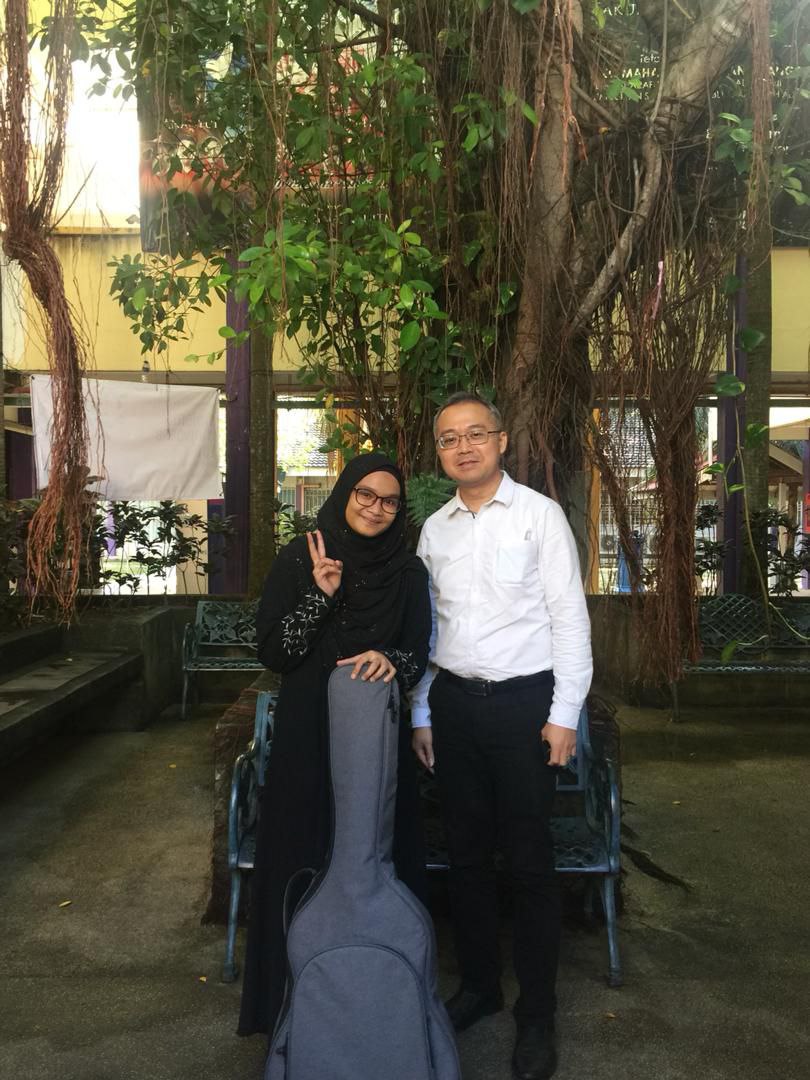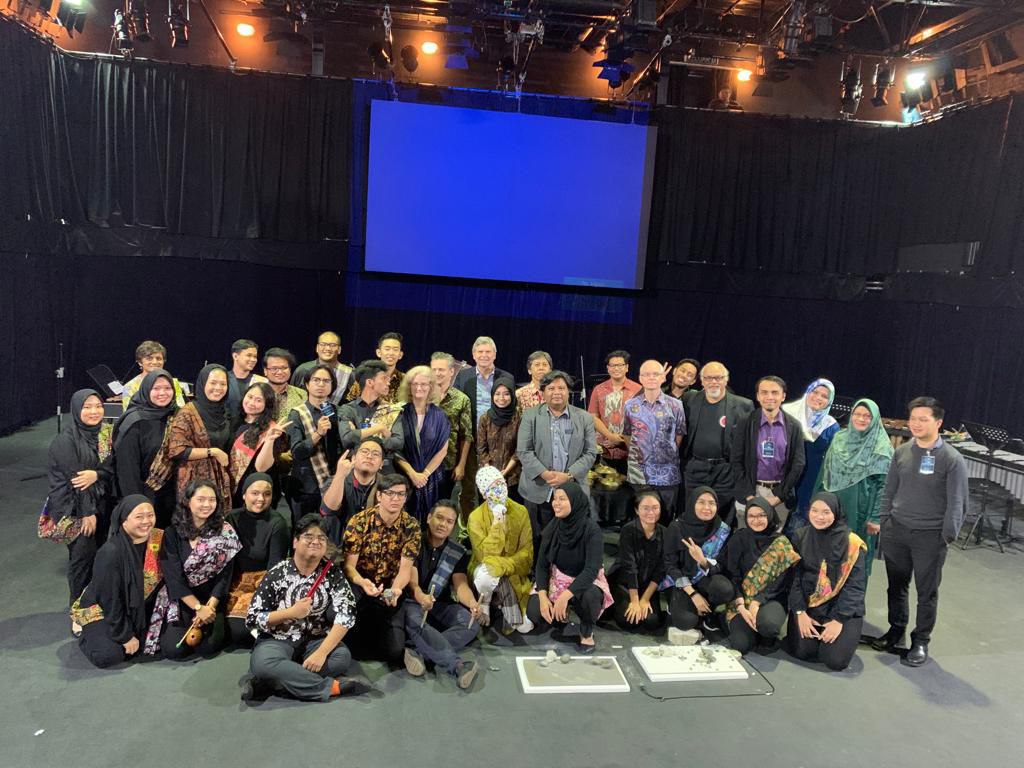 Although graduated as a classical guitarist, Ezzaty is also a fan of Ethnic pop and Rock & roll. The Beatles is one of her favourite band~ Currently, Ezzaty is persuing her masters of Performing Arts in University Malaya.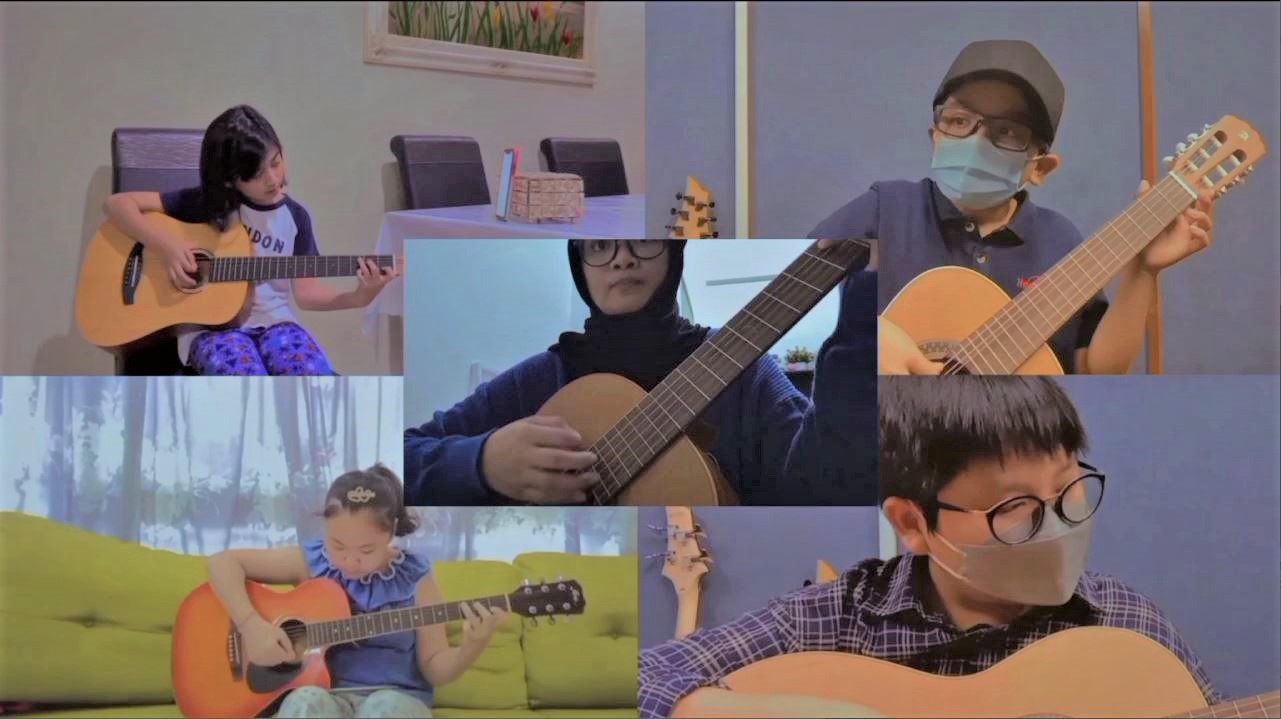 A sweet little video performance made with her fellow students during MCO!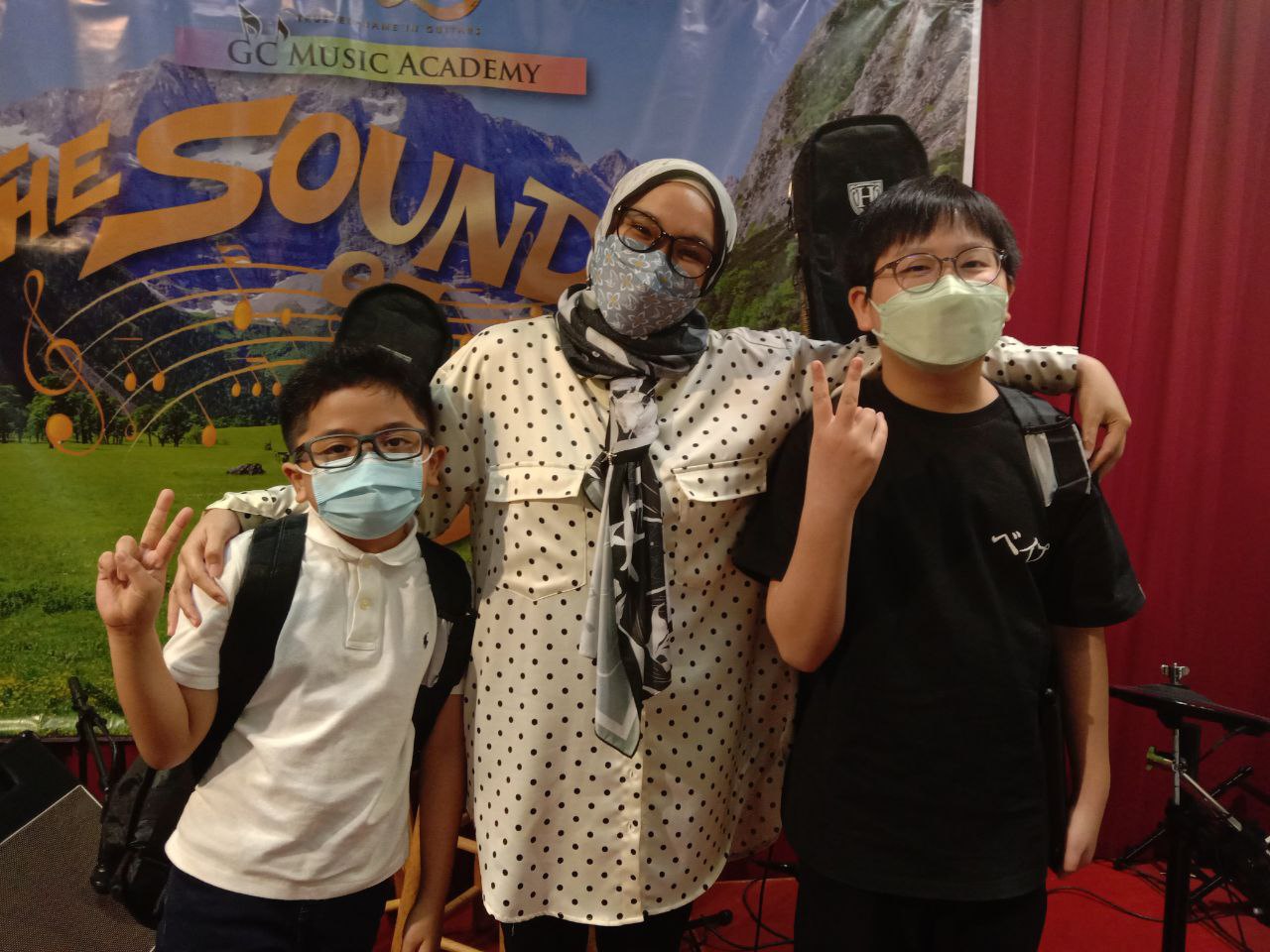 Ezzaty's students participating in 2022 Sound of GC!