Walter WK-17NS 17 keys Full Solid Koa Wood Kalimba | With Hard Case, Hammer, Cloth, Finger Cot, Song Book, Sticker
Price

RM249.00

Product SKU
KL-WK-17NS
Brand
Walter
Availability
Description
Highlight
Types: 17Keys
Top: Solid Koa wood
Side: Solid Koa wood
Back: Solid Koa wood
Handmade with high-quality acacia koa wood Kalimba and ore metal tines, acacia koa wood kalimba 's portamento is persistent and full.
Brand: Walter
Bag: Padded bag (Free)
Model: KL-WK-17NS
Size: 35*126*135*185
Types: 17Keys
Top: Solid Koa wood
Side: Solid Koa wood
Back: Solid Koa wood
Fretboard: Mineral metal
Tone: Sweet, warm tone. 100% user satisfaction guaranteed.
Free Tune hammer , Stickers.
Free Study Guidance: With our professionally produced kalimba learning booklet, it introduces the use and performance method of kalimba in detail.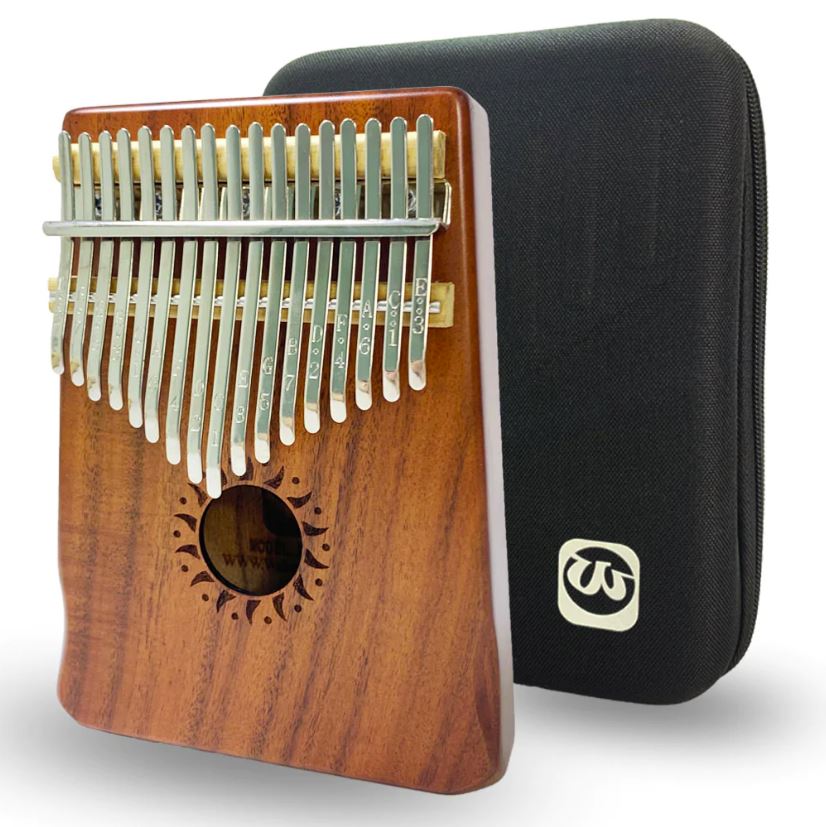 Reviews (0)
view all
back
What's in the box
1x Walter WK-17NS 17 keys Full Solid Koa Wood Kalimba | With Hard Case, Hammer, Cloth, Finger Cot, Song Book, Sticker